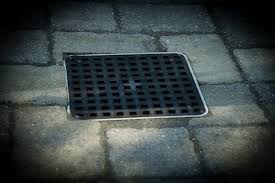 When working on a civil construction project, precise planning and attention need to be paid to implementing a proper drainage system. Unfortunately, this is something that is often overlooked and can have disastrous consequences. Let's have a look at some of the factors of consideration when it comes to civil drainage solutions.
How it Works
The first step in an effective drainage solution is a solid plan. Grading the site is also essential to ensure that any rainwater and precipitation flows away from the site or development. Sites should be graded to exact specification. Once graded, other drainage installations can be made, such as pipeworks, wastewater treatment facilities, and more.
Why Is Proper Drainage so Important?
There are many reasons why having proper drainage in place is so important. The first is for the health of the earth and the environment. Improper drainage can create erosion and destroy precious topsoil. Sewage and wastewater leaks can also destroy ecosystems.
The second reason is human health. If drainage is not done right, water can pool in areas after heavy rainfall and pipes can burst and overflow. This exposes people to germs and can make them very sick. Overflowing pipes and too much moving water can also be a danger in and of itself.
Bad drainage also breeds damp, wet environments, which are ideal for the growth of mould and mildew, two things that can have an extremely negative effect on human health.
Investing in proper drainage also protects your property as well as the value of your property. Most insurances do not cover flood damage, so that is something that you should really take into account when thinking about the importance of proper drainage systems. Civil engineers and drainage experts understand the weather conditions in certain areas and know-how to create drainage systems that minimise the risk of flooding.
Are you in the market for experts to provide professional civil drainage solutions in the Blue Mountain area? The experts of choice should always be BMP Civil. Get in touch with us today for more information on our civil drainage solutions.
https://bmpcivil.com.au/wp-content/uploads/2021/12/images-1.jpg
183
275
admin
https://bmpcivil.com.au/wp-content/uploads/2020/07/BMP_Civil_logo.png
admin
2021-12-23 11:46:45
2021-12-28 09:28:20
The Importance of Proper Civil Drainage Solutions